From sustainable harvesting and hand craftsmanship to design intentions and ethical practices, the attributes of love, truth, and beauty are embodied in unequaled heirloom pieces of lifestyle artwork.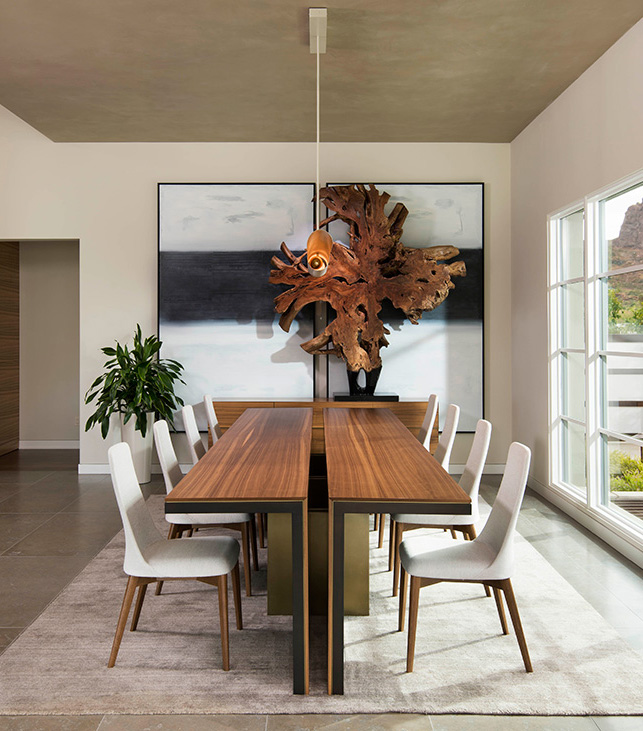 About Design 528
528 Hertz has been discovered as the vibrational frequency of love. We chose 528 as the name for our company because we strive to create a more beautiful world by infusing love into everything that we create. Each piece resonates this love and passion throughout its environment.

Design 528's proprietary design and manufacturing process is setting the standard by which luxury furnishings are created. 528 represents the frequency of love and the Design 528 process embodies this concept during every step of the creation of our elegant, handcrafted lifestyle artwork.

Every piece we create is infused with love, joy, truth, beauty and excellence. As a result those attributes are transferred into the homes and lives of our customers around the world and inspire them to create generations of joy and lifelong memories.
The Planes Collection is based on the architectural play of intersecting planes sculpting negative space. Designed as an artistic expression of functional utilitarian by combining the finest woods, metals, and textiles from around the world.
Process
Design Integrity:

Architectural principles are the guide in the collections design

Material Sourcing:

All materials are ecologically and responsibly harvested

Hand Crafted:

Every piece is crafted by hand by the most passionate artisans in the business

Global Culture:

We support the global village and take steps to support developing markets

Think Green:

Every piece is crafted with sustainable non toxic materials to safely last a lifetime

Giving Back:

Use our talents to do good in the world each year
Materials








Contact & Inquires
Address:
7007 E. Fifth Ave. Suite 300 Scottsdale AZ 85251